Where is this Guy? Not Kerry... The Other Guy.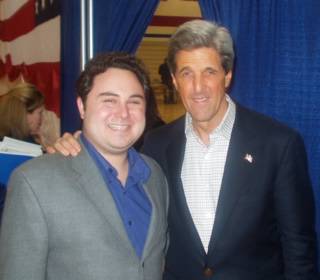 Nate and JK
Where in the World is Nathan Zeke?
Congratulations to Nathan and Tanya on their recent marriage in LaCombe, Louisiana. Feels like we haven't seen the happy couple in over a month, and we miss them.
Rumor has it that since Louisiana was added as a battleground state by the Kerry camp, Nate and Tanya decided to spend the two weeks of their honeymoon registering voters in New Orleans instead of vacationing. Can anyone confirm this?